Virtual Assistant Services
A virtual assistant can help you with any task you'd assign to an in-house assistant. Below we've outlined just a few of the services our virtual team members offer: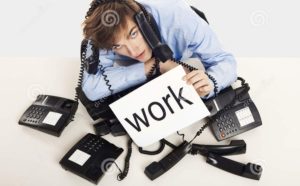 Clerical services
Our Clerical services allow our clients to focus on the more important parts of their businesses. While the following list is not all inclusive, some of these assignments would include:
Customer support for your company via: phone or email / Typing and transcription /
Research / Calendar and meeting scheduling and reminders
Rates
Our rates for Clerical services are around the lowest in the nation, especially for U.S. based VA's, each having over 10 years of brick and mortar experience. Our starting rate is only $17 an hour. We invite you to shop around and compare out rates to other Virtual Assistant companies in the United States. We also don't require our clients to buy a package they may never use. Instead the lowest increment of time we charge for is 15 minutes. So if your task is completed in 15mins, your fee is only $4.25! We pride ourselves on never overcharging our clients.
Administrative services
Administrative services require specialized skill and are usually labor intensive. Virtual Work Team is a trusted source to handle your administrative processes. While the following list is not all inclusive, some of these assignments would include:
Bookkeeping / Human Resources: sourcing candidates, interviewing, reference / background checks, etc.
Database and spreadsheet creation and maintenance
Rates
Our rates for Administrative services start at only $25 an hour. Because we are all veterans in our chosen fields, we have all been paid more than double the starting rate(s) listed, to perform these same tasks in Corporate America. However, working remotely at:Virtual Work Team LLC grants us the opportunity to pass savings along to you and we choose to do so for our clients!
Copy Writing
Since writing is a creative process; it can be mentally taxing to provide the best content. We therefore have a cap of 10 writing assignments per client, per week. While this list is not all inclusive, some of the writing assignments we perform for our clients are as follows:
Articles for websites and/or blogs (350 word maximum)
Press releases (we will also submit your press releases for you)
Website copy (lower fees for granting credit and/or copy rights)

"For those seeking good reliable virtual assistants, look no further than: Virtual Work Team. My endorsement for anything like this is hard to earn."
Joey Lawrence